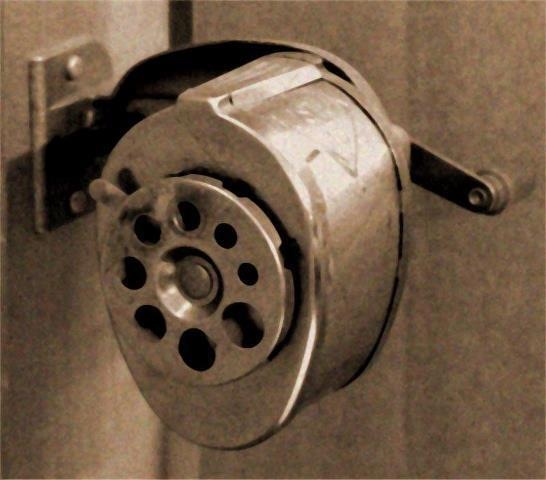 Sharpening your Organizing skills - brings a point to your life!
​
It seems our past society was simple! We put a pencil in the
gadget pictured here and we turned the handle and it came out with a perfect point! From that era to this, we don't have time to stand and turn a handle to sharpen our pencils let alone keep all our STUFF organized!
​
While
we have been keeping up with this changing world, many of us have created unwanted clutter or accumulated way too much along the way- stuff that clutters our homes, offices, careers, life and our minds!
​
Shuffling all this stuff from here to there takes time and it confuses our daily tasks and future goals!​

Not only does this clutter consume our time but it also affects many other areas of life. ​​

I am a organizing expert and learning specialist! You might ask what is that? Well, I would first say it's a mouth full!! What I do is unique! I not only help people physically organize things, I also help them learn new habits for staying organized.​​
​
In my 25 years as a trainer, it was pointed out to me that I was incredibly organized in my training and presentations and I was always offering to help others organize something....and doing it successfully.
My service is a combination of my expert skill as a trainer and my God given talent as an organizer. I LOVE helping people find an better way and have great systems to offer whether I'm physically organizing your home, office or garage or training your staff to use an organized system to sell or manage. I have a slew of secret weapons to tackle any mess.
​
- Organize your space
- Organize your home or office for your next move​
- Organize your selling methods for instant results
- Organize your presentations to best serve your audience
- Organize your team efforts to have a happier day to day operation
- Organize your management methods to develop your people to their potential​​​​​

​
​
Give me a call for an assessment of what we can do together to accomplish your goals. You may have a short term plan or a long term plan either way I am able to partner with you to make it happen.


​​